Absotec found in 2000 in the LED business. We design and manufacturing of high efficiency LED with automation system. Our business starting from Malaysia and expand to Thailand in 2007.
In 2008, we start the electronics board repair business to serve our customers needs in semiconductor industry. We provide ESEC, K&S, and ASM board repair service. With our expertise and repair quality, we have shown in the market that Absotec can help customer to save cost. And now we are a leader of ESEC board repair in the South East Asia.
With thanks to ALEX Corp allow us to be their authorized representative in Thailand. ALEX Japan is the pioneer of ultrasonic system. ALEX is strong in multifrequency ultrasonic cleaning system and Ejector type deaerator used to improve the efficiciency of ultrasonic cleaning. ALEX Ultrasonic system will help in the cleaning technology research to develop the suitable condition and study the phenomenon of particle removal from the high precision parts.
With thanks to PPB Megasonics allow us to be the exculsive distributor in Thailand. PPB is the leader in providing solutions to the Ultrasonic and Megasonic cleaning efficiency concerns. With PPB advanced line of cavitation metrology instruments have been proven to increase yield by accurately measuring the energy and frequency in Ultrasonic and Megasonic cleaning baths, nozzle streams and films, and cell disruptors and homegenizers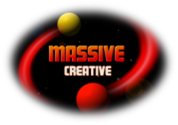 In 2011, we have acquired MASSIVE CREATIVE. MASSIVE CREATIVE is the leader in providing the marketing solution from marketing research to the implementation eg creative, advertisement, printing, booth, etc. MASSIVE CREATIVE brand is reputation in cosmetic segment. With this synergy, this business unit will be expand to all private and government segments. MASSIVE CREATIVE Business Profile
In 2012, we proud to be the exclusive distributor of TESCAN Scanning Electron Microscope and MicroCT in Thailand market. The TESCAN brand is becoming established thanks to the company's participation in top research projects and cooperation with the leading companies in the field of electron microscopy and microanalysis. As a result, TESCAN's instrumentation and innovative solutions have won a leading position in the world of nano- and microtechnology.
In 2013, we have collaboration with Rtec Instruments Inc. to promote Tribometer and 3d Profliometer in Thailand. Rtec Instruments specializes in tribology high tech instrument design and manufacturing. Rtec offer products for both nanotechnology and traditional industries. Few of our products includes tribometers, high temperature indenters, 3d profilometers, optical profilometer, atomic force microscope, mechanical property tester, film thickness measurement, stress tester etc.
In 2014, we expand into the business to SEM preparation system with the exclusive distributorship with Technoorg from Hungary. Technoorg is the leading in Ion Milling system for SEM and TEM sample preparation. Technoorg offers a complete set of sample preparation tools for electron microscopy from precise sectioning through effective ion milling to high quality end-polishing - among others - in the field of nanotechnology, materials and semiconductors science.
In 2018, we expand the business to the SEM and MicroXRF service laboratory. This bring us to the complete line of macro and micro analysis. This is to cover the demand in archaeology, life science, semiconductor, automotive, academic, forensics, and GSR application.
In 2019, Absotec reach the agreement with NTMDT to distribute AFM in Thailand. NTMDT is leader in AFM from Russia. Their AFM is not only the best in class of research but also best for academic teaching in class. NTMDT is the world first integrated with SNOM and Raman.