Micro XRF and TXRF Products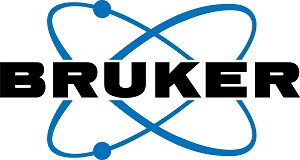 Micro X-ray fluorescence spectrometry (Micro-XRF) is the method of choice for the elemental analysis of non-homogeneous or irregularly shaped samples as well as small samples or even inclusions. Total reflection X-ray fluorescence spectrometry (TXRF) is a well-established method for trace element analysis on a variety of samples.
ELIO
The Only Portable Micro-XRF Scanner on the Market. High Quality Spectrum for Qualitative Analysis with Mapping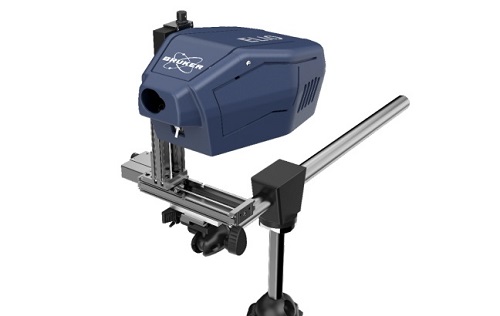 The Bruker ELIO is easy to operate and reveals the crucial secrets of the object you aim at. High value objects are safe with the Bruker ELIO. The non-contact measurement is non-invasive and completely non-destructive. No sample preparation is required.
The light weight of the measurement head and the tripod make this system the only truly portable x-ray fluorescence (pXRF) spectrometer with mapping capabilities on the market and the perfect travel companion.
Analyzing Fine Art
A work of art records a deeper history than what is apparent at first glance. Analysis of pigments may reveal stories that are told by, and sometimes hidden within or behind an artwork. Through analysis of fine art the complex histories within paintings may come to light, and help conservators preserve our visual art heritage for future generations.
M6 JETSTREAM
Mobile Elemental Analysis. Large Area micro-XRF Scanner in High Definition and Ultra-Fast Mapping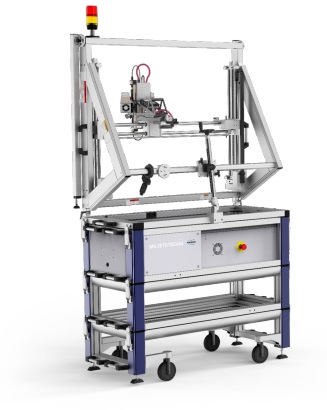 Micro-XRF on large samples (also called macro-XRF or MA-XRF) has become a decisive method for the analysis of paintings, geological samples, archeological artifacts and industrial components. The M6 JETSTREAM drives these analyses to the highest speed and accuracy. With its mobile wheelbase and adjustable frame, the M6 JETSTREAM can be used on-site instead of transporting the sample to the lab.
Evolution of a Masterpiece by M6 JETSTREAM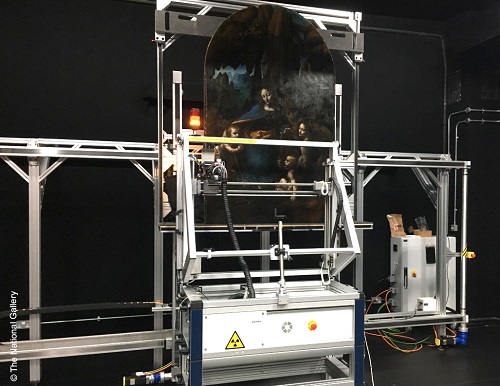 In 2019, XRF mapping using Bruker's M6 JETSTREAM not only confirmed this earlier discovery of the figure of the Virgin, but uncovered tantalizing details showing an earlier depiction of the angel and baby Jesus. Revealed in X-ray maps of the element zinc, the position of the figures and their relationship with each other in this abandoned composition is very different to that in the final painting.
While we may never know why Leonardo changed his mind before commiting to the painting we see now, combining XRF, IRR and Hyperspectral Imaging (HSI) shows just what might have been!
M4 TORNADO PLUS
The world's first Micro-XRF spectrometer that enables the detection and analysis of the entire element range from carbon to americium.
As the latest member of the proven, market leading family of M4 TORNADO Micro-XRF analyzers, the M4 TORNADOPLUS also offers additional unique features, such as an innovative aperture management system, an ultra-high throughput pulse processor and a flexible quick-change sample stage.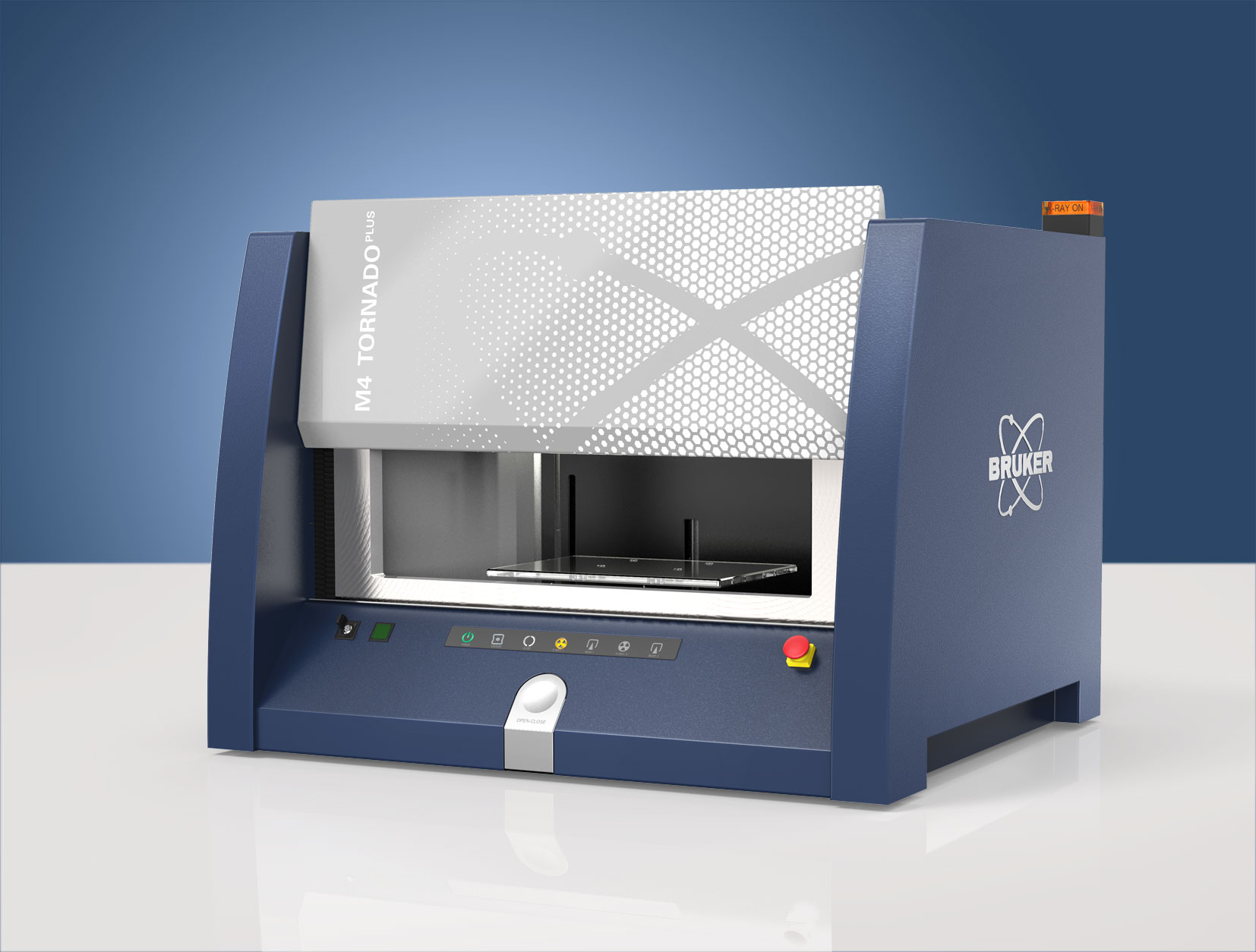 Using two large-area silicon drift detectors with super light element window and a specifically optimized Rh X-ray tube, the M4 TORNADOPLUS is the first Micro-XRF spectrometer ever to enable the analysis of light elements. Unlike common Micro-XRF systems, which are suitable to detect elements from sodium up, the M4 TORNADOPLUS allows to also measure elements with atomic numbers Z<11, such as fluorine, oxygen, nitrogen and carbon, without compromising the performance and sensitivity in the higher energy ranges. With this performance enhancement, new applications are opening up for Micro-XRF, e.g. in geoscience and mining, biology, polymer research or semiconductor industry.
Compact Tabletop Micro-XRF Spectrometer
Full Control over Coating Analysis with Micro-XRF
The M1 MISTRAL is a compact tabletop Micro-XRF spectrometer for the analysis of bulk materials and coatings. Designed for fast and cost-efficient operation it provides accurate information on the elemental composition of materials.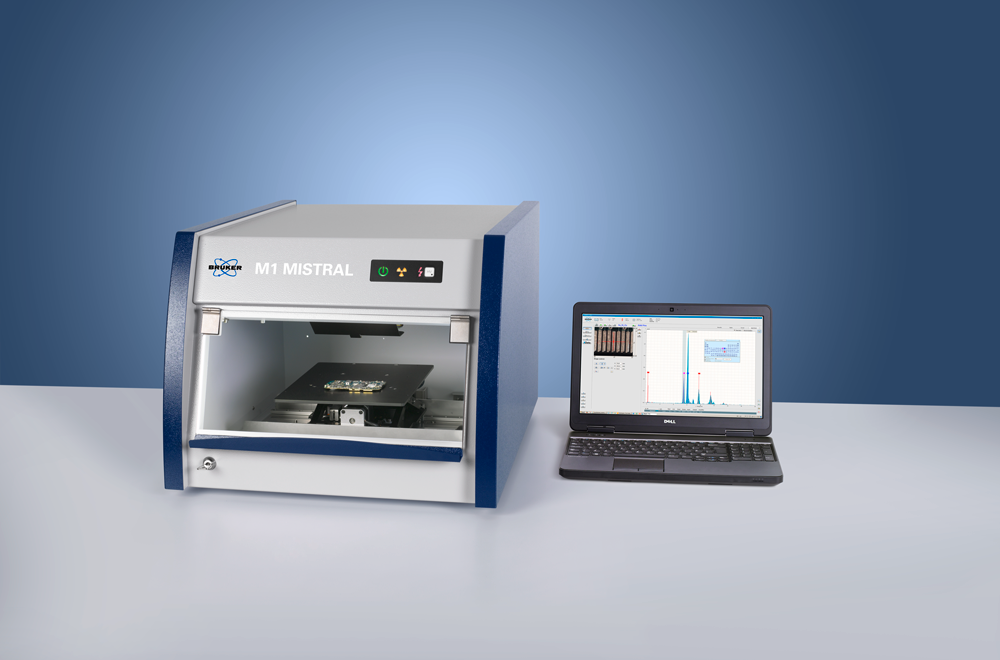 The instrument features high spatial resolution and spot sizes down to 100 µm. Arbitrarily shaped samples, like the most intricate pieces of jewelry, can be analyzed without further preparation, and even more important – nondestructively. Samples sizes of up to 100x100x100 mm³ are supported. A video microscope with cross hair-functionality facilitates exact pinpointing of the desired measurement location. The motorized Z-stage allows fast focusing. The optionally available X-Y-Z stage provides even more comfort.
High Performance TXRF Spectrometer for Ultra-Trace Element Analysis
Rapid and Cost-Efficient TXRF — A Real Alternative to ICP
Total reflection X-ray fluorescence (TXRF) spectroscopy is a well-established method for trace element analysis of a variety of samples. The S4 T-STAR simplifies TXRF for 24/7 routine operation with guaranteed data quality. Significant improvements of detection limits are accompanied by automatic QC procedures, useful software routines and a unique versatility in terms of sample types and carriers.
The benchtop TXRF spectrometer S4 T-STAR offers lowest detection limits in the sub-ppb range.