Absotec found in 2000 in the LED business. We design and manufacturing of high efficiency LED with automation system. Our business starting from Malaysia and expand to Thailand in 2007.
In 2007, we set our positioning in as the leading in Particle Anaysis by SEM/EDS technology in Thailand. Our produtct portfolio expand from this strategy to the most advance SEM/EDS/EBSD and uXRF. Thank you to all our partner and key account customers that confidence in us. Our skill bring us to most important attention in HDD and Forensics. Absotec becomes the leader of Particle Analysis by SEM/EDS today.
Nov 1st 2018, Absotec would like to announce the opening the SEM and MicroXRF Service Laboratory. Our SEM is the most advance to support the automate particle analysis. We can support Gun Shot Residue analysis for forensics application, Mineral analysis, and all other particle analysis application. We also have M4 Tornado which is the automate elemental mapping for large sample, wet sample, rough sample, and non-conductive sample without any sample preparation. This bring us to the complete line from macro to micro analysis.
HIGH TECH ANALYTICAL INSTRUMENTS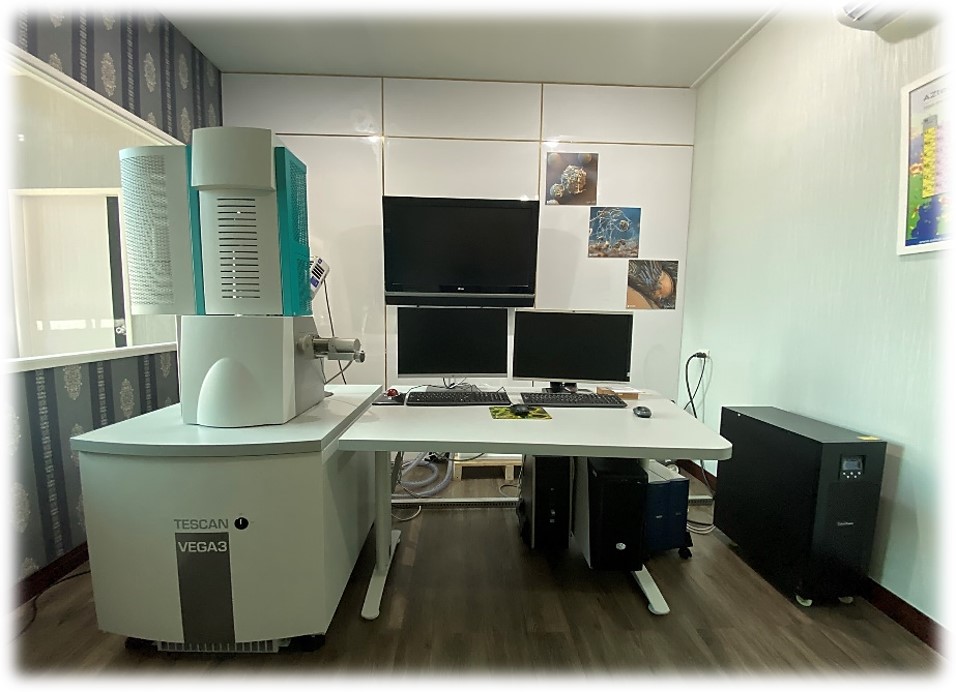 1) Scanning Electron Microscope (SEM): TESCAN VEGA3 LaB6 LM 2.0nm at 30kV
2) Energy Dispersive X-Ray Spectrometer (EDS): Oxford Instruments XMax80 Aztec Resolution 127ev 80mm2
3) High Vacuum Coater: SAFEMATC CCU-010 with Thin film thickness monitoring, <2x10-6 mbar and able to sputter Metal, Carbon, and ITO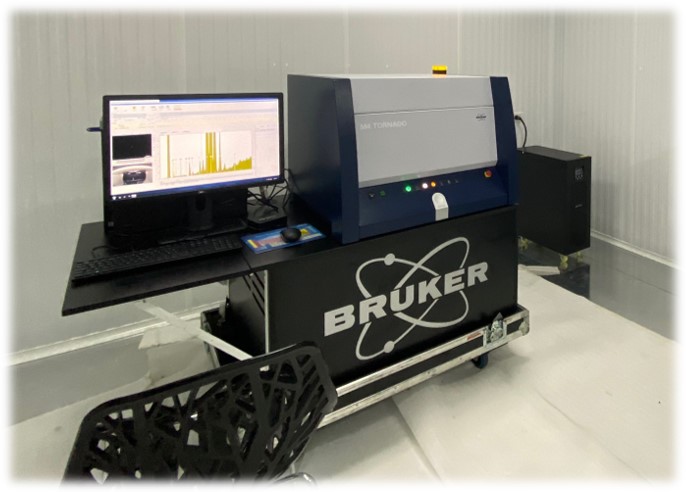 4) MicroXRF Spectrometer:- Bruker M4 Tornado spot size 20um / Large area elemental analysis, Wet sample, Rough sample, Non-conductive sample without coating
SERVICE CHARGES
Minimum charge is 1hr. 15mins over hour will be count as 1hr
THB3000/hr for SEM+EDS, M4 Tornado

THB2500/hr for SEM only
Conditions:

SEM imaging (no limit)
EDS quantitative and qualitative (no limit)
EDS linescan, mapping, quatmap, phasemap (no limit)
EDS Automate particle analysis, GSR analysis (no limit)
All SEM picture and EDS result will be sent to customer by email or Wetransfer
All customers will be consulted with our SEM/EDS specialist.
Estimated hour will be informed to customer prior sample acceptance.
All non-conductive sample must be coated prior SEM imaging [Absotec has additional service on this by has additional charging
All consumable part need to bring by customer. Absotec has additonal service and sell as per your needs.
Operating hour is 9:00-18:00, Monday-Friday
Additional Service:

Au Coating 1,000 THB per batch
Au/Pd coating with thickness control 1,500 THB per batch
Carbon coating with thickness control 500 THB per batch